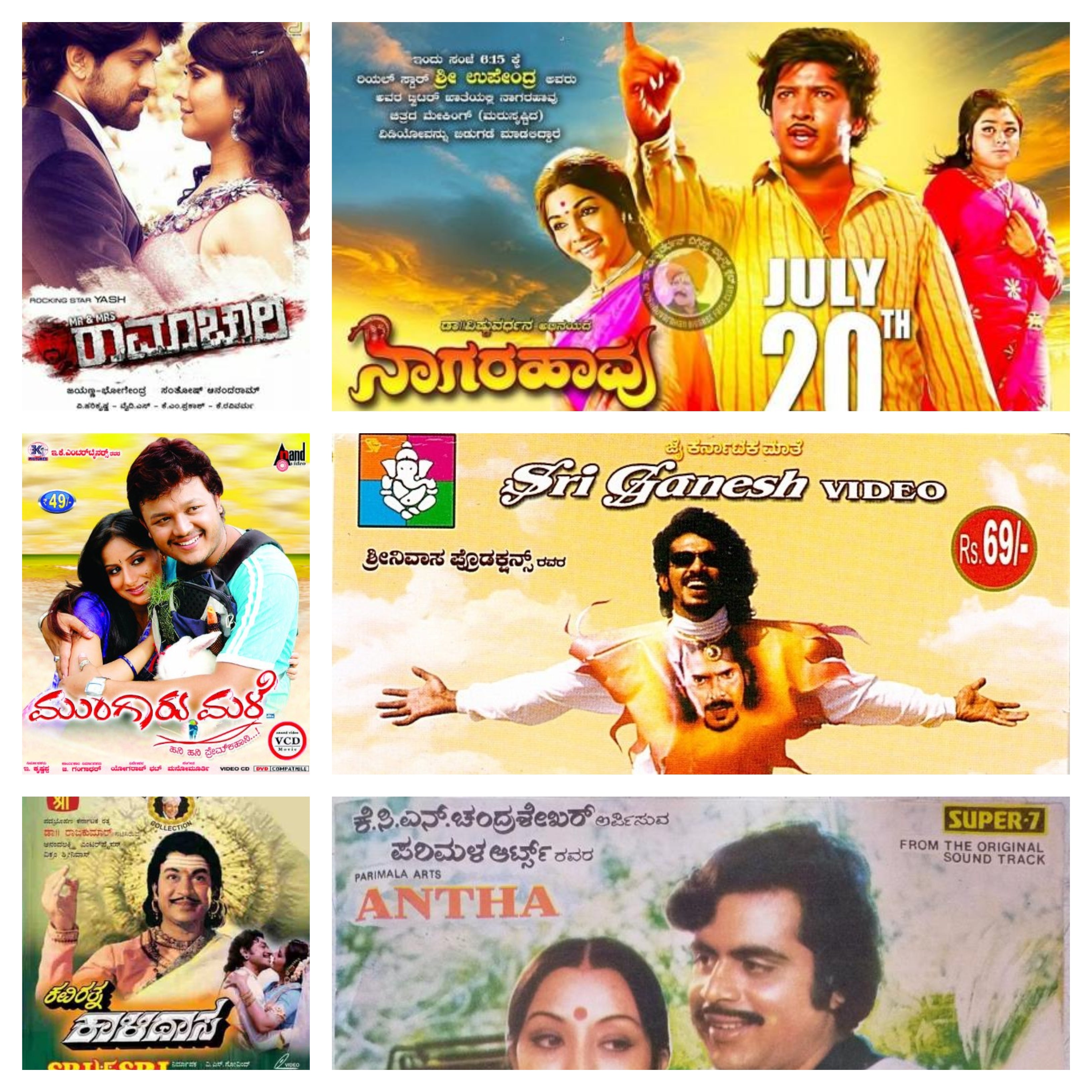 Kannada Film Industry also known popularly as Sandalwood started in 1934 with the movie Sati Sulochana.
More than 8 decades later, the industry is churning out 100+ movies every year and is estimated to be worth more than Rs.500crores.
Here are some of the most famous kannada movie dialogues of all time in no particular order:
ಹೇಳುವುದಕ್ಕೂ ಕೇಳುವುದಕ್ಕೂ ಸಮಯವಲ್ಲ 

ಈ ಪ್ರೀತಿ ಪ್ರೇಮ ಎಲ್ಲ ಪುಸ್ತಕದ್ದ ಬದ್ನೇಕಾಯಿ  

ಕುತ್ತೆ ಕನ್ವರ್ ನಹಿ ಕನ್ವರ್ ಲಾಲ್ ಬೋಲೋ 

ಏನ್ ಬುಲ್ಬುಲ್ ಮಾತಾಡಕಿಲ್ವ ಹೋಗು ಹೋಗು 

I am God, God is great

ನಾವ್ ಕ್ಲಾಸ್ ಅಲ್ಲ ಮಾಸ್                                                                              

ಈ ಮುಂಗಾರು ಮಳೆಯಲ್ಲಿ ಇಷ್ಟೊಂದು ಬೆಂಕಿ ಇದೆ ಅಂತ ಗೊತಿರ್ಲಿಲ್ಲ ದೇವದಾಸ  
Which ones are your favourite? Let us know in the comments section.
Jun 17, 2021

Category:

News
Comments: 0