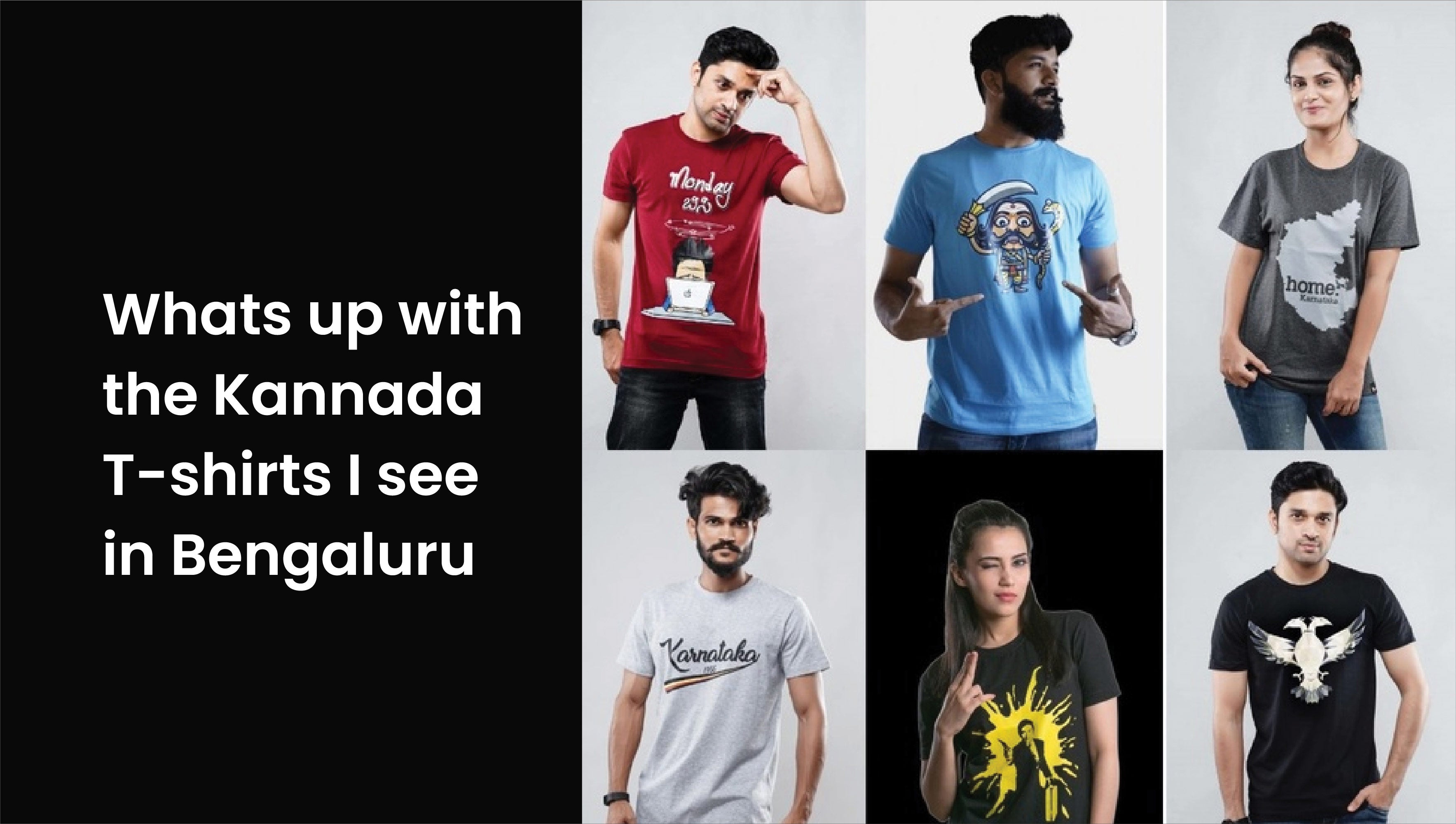 No wonder the young generation has a great obsession for fashionable clothing! There are a lot of youtube channels, fashion blogs and style gurus who teach what to wear and how to wear to fit in the trendy society. Then, there is something that has derived a path of its own to bring in a new definition and attitude to fashion and clothing! Streetwear it is!

Especially in Metro cities, we see at least one person stealing the show in any setting by his/her cool streetwear t-shirts. We all tend to look at that one person who is making a fashion statement with a simple graphic t-shirt that delivers his/her style and flavor by the words/designs/phrases which none can ignore.
The most interesting thing is that these t-shirts are perfectly designed to deliver and flaunt the local flavor which we all have been living and celebrating all along in our daily lives.
Kannadigas have taken this to the next level by bringing in their creativity to create and curate T-shirt designs which accurately depict the new generation Kannada culture and the outcome is heart robbing!
Kannadigas are popular for their immense affinity towards their local culture and hence we see these local flavored eye-catching Kannada phrases and designs ruling Bengaluru.
These designs and phrases are very close to our hearts because they represent what we are!
Below are a few examples of such t-shirts that you can buy exclusively at Iruve which is a Bengaluru based brand giving out premium Kannada T-shirts at very affordable prices!

(More at www.iruve.in[1] )
Long gone are the days where we used to wear random graphic T-shirts which make no fashion statement except for the color and fitting.
Update your wardrobe with these new-gen Kannada t-shirts and celebrate the local flavor! and as the famous fashion quote goes - YOU ARE WHAT YOU WEAR!
Cheers!
Jun 15, 2021

Category:

News
Comments: 0